This thread is for you to share with everyone else, people that you admire for whatever reason that others may not know too much about;
musicians, athletes, actors, performers, authors, et cetera -- anyone you enjoy that you would like to spread awareness about.
I'll start.
-----------
Introducing...Hayley Nichole Williams.
What do they do?
Vocalist of the band Paramore(
www.paramore.net
).
What are they known for?
Lead singer of on-the-rise band Paramore.
Incredible, powerful voice, especially for her age -
http://www.youtube.com/watch?v=Zx2QNj6nJz0
Youth - recorded Paramore's first album, "All We Know Is Falling" at the age of 16/17.
Solar-flare hair color. She's had it since the beginning.
Her style - simple, yet complex. She's a t-shirt connoisseur. Never wears the same shirt twice, but always looks like a trend-setter.
You may know them from...
http://www.youtube.com/watch?v=aCyGvGEtOwc
- "Misery Business"
http://www.youtube.com/watch?v=ei8hPkyJ0bU
- "Crushcrushcrush"
See also...
http://www.youtube.com/watch?v=_TYlOXVdVcQ
- "Hallelujah" ~ Great showcase of her vocal abilities.
http://www.youtube.com/watch?v=PSrvWsT75qs
- "We Are Broken" ~ More of her beautiful voice.
http://www.youtube.com/watch?v=QpQw29G1JN0
- "Born For This" ~ Quicker pace, more rock than roll.
Why do I admire them?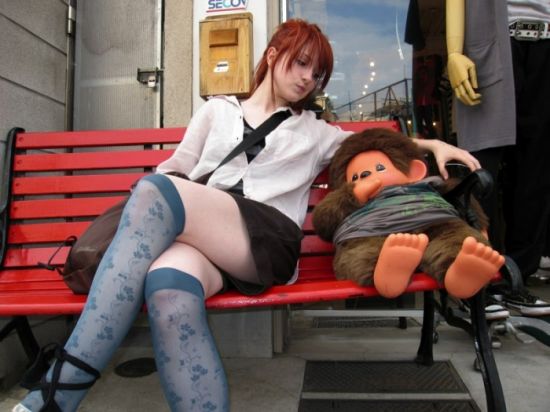 What the hell is there not to admire? She's only about a month older than me and she's the leader in female rock-vocals in the world. Her hair is a big sticking point -- never did I think I'd like something so wild, but that hair is just too much. I can't get enough of it. Some people call it a gimmick, but goddamn it, I'd stick my face in that hair and inhale it and drown in it and choke on it...I LOVE IT.
Her modesty - watch any interview. It might be cliche, but she's not caught up in the hype and fame.
She's still just a 19 year old girl from Tennessee who owns the stage and rocks out on country-wide tours.
In my opinion, if you take Hayley out of Paramore, the band is mediocre at best.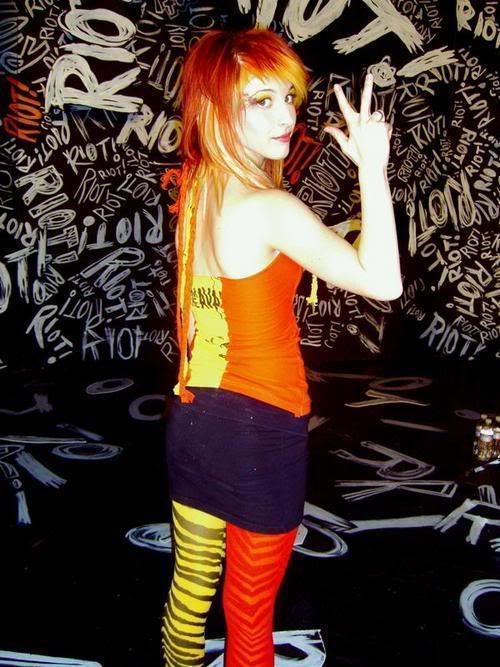 She's gorgeous. She's sexy. She's adorable. She's goofy. She's down-to-Earth. She has it all.
If I had to give my life away tomorrow and marry someone, it'd be her. No doubt in my mind.
I
<3
her.